We're now coming up on the one-year anniversary of this:
Courtney Malloy Rescued After Becoming Stuck Between Two Buildings
Huffington Post, Posted: 11/10/2012 11:50 am EST Updated: 11/10/2012 11:50 am EST
A University of Rhode Island student found herself in a sticky situation this week, but luckily, authorities didn't leave her hanging.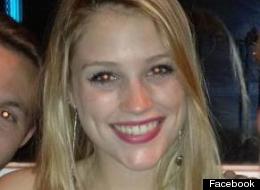 Courtney A. Malloy was rescued in the early hours of Friday morning, the Providence Journal reports, after becoming wedged two feet in the air between two buildings.
Police say the 22-year-old appeared intoxicated, and at the time of her rescue was unable to remember how she got between the two walls in the first place.
In a phone interview later that day, however, Malloy told WPRI that she did not fall off a roof, as eyewitnesses had initially thought, but had simply been trying to cut through the eight-inch wide alley between the two walls.
Bystanders heard the woman's screams at around 1 a.m. and called 911. A rescue team spent an hour and a half attempting to free her, first knocking down a fence to gain access to the alley, then trying to bust through one of the concrete walls. Ultimately, a firefighter managed to enter the alley and help the woman wriggle loose, according to NBC Connecticut.
Malloy had no visible injuries, but was taken to a local hospital just in case.